TAKE THE WORK OUT OF INVENTORY MANAGEMENT.
Managing inventory can be an overwhelming task for any business. Maintaining a large number of items can be challenging and time consuming, let alone a complex inventory that comes in and leaves the shelves in varying amounts and time frames.
Get back to doing the work that matters for your business and let us handle your inventory.
Vendor Managed Inventory (VMI) Services at HSI
With Vendor Managed Inventory services, Hanes Supply takes on the burden of organizing, tracking, and ordering inventory so that you can focus on the tasks that grow your business.
VMI services enable your HSI sales representative to travel to your facility weekly, biweekly, or as needed to maintain your inventory of rigging, safety equipment, or construction/industrial supplies that you rely on to get the job done.
Your sales rep can organize your inventory, label your facility to keep it organized, take account of all items in stock, and generate an order for your approval for any items that need restocking based on your desired stock minimums and maximums.
We can ship your replenishment order ASAP or your VMI rep can hand-deliver the order to your shelves on their next visit.
Having an on-hand expert to manage your inventory cuts down on time consuming errors, profit lost from out-of-stock items, and waste from overstocked items. Work together with Hanes Supply's VMI representatives and let us make managing your inventory easy again.
Vending Machines
HSI Vending Machines are at your service 24/7/365. Make your facility's consumables, disposable safety products, and small tools available to your employees at the push of a button, whenever they are needed.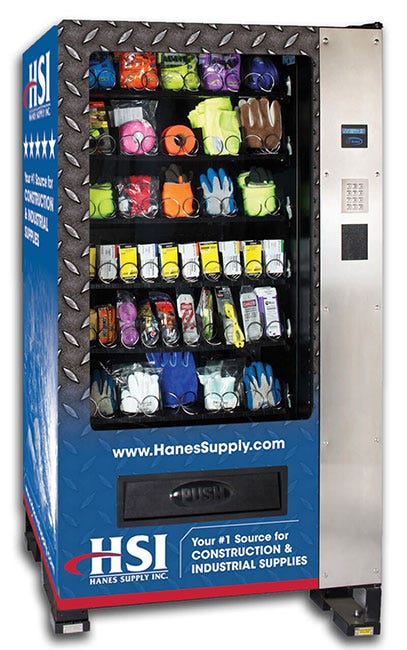 Our fully automated vending machines monitor inventory and generate an order for your approval when items are running low, so that you never unexpectedly run out of what your employees need. Your sales rep will even schedule regular visits as needed to keep your vending machine continuously stocked.
In addition, our vending machines track each employee's individual usage through a personal pin number to help regulate consumption and reduce wasteful spending.
Your sales representative can work with you to build a custom vending machine stocked with the items needed for your specific facility. They're ideal for distributing single-use or custom-portioned amounts of items like:
Grinding/Cutting Wheels
Drill Bits
Safety Glasses
Chalk Lines & Refills
Gloves
Thread Seal Tape
Paint Markers
Small Hand Tools
On-Site Job Supply Trailer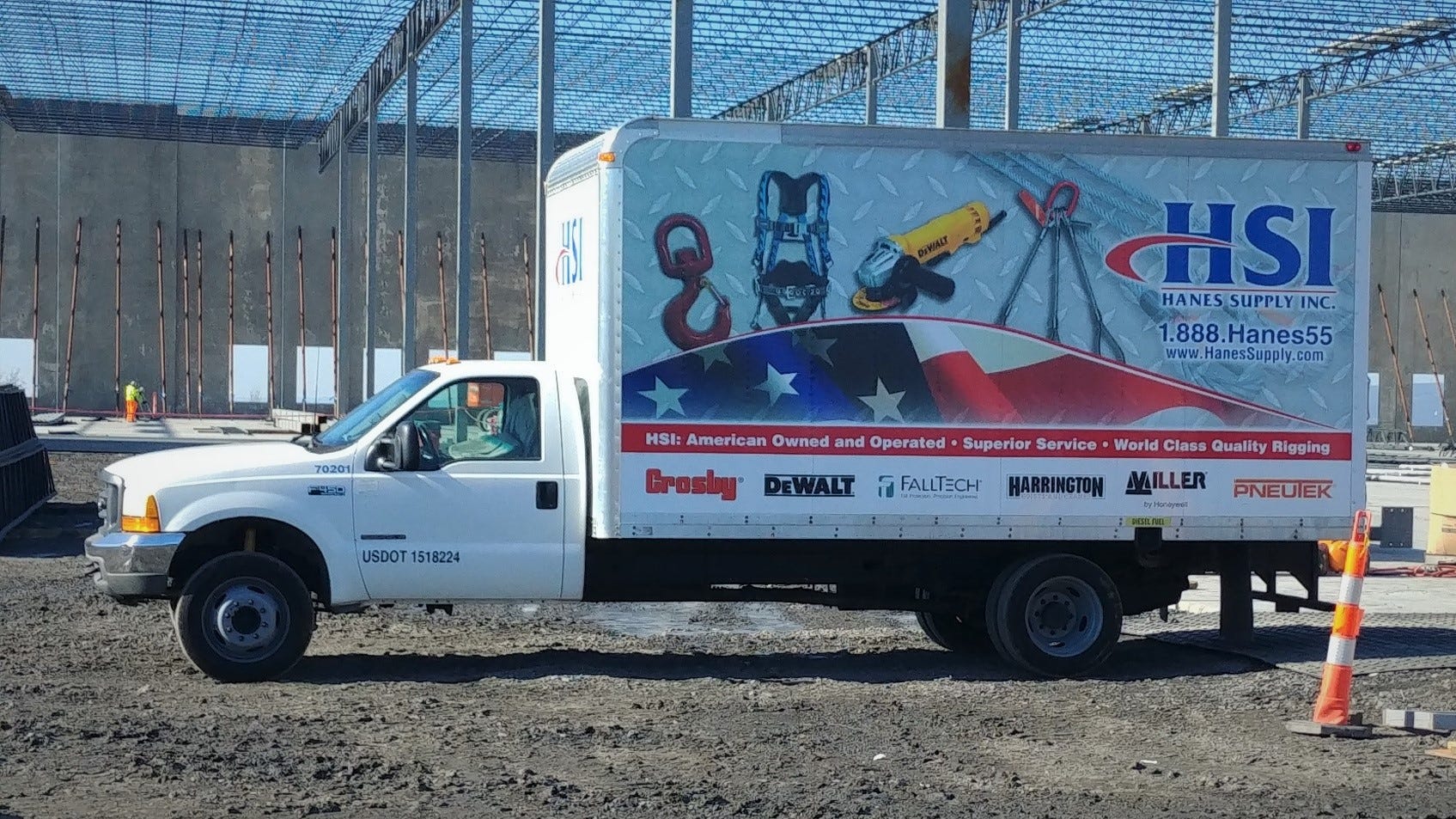 Let HSI support you on your major projects with our onsite sales and rental trailer.
During big projects, things don't always go as planned – sometimes equipment, tools or safety products break or run out in the middle of work.
Don't let your project get sidelined because you have to place an order for items you need. With the HSI trailer, all the products needed for your job are within steps of the workers using them.
We can even staff our mobile sales station during work to manage your team's orders as they come in.
Thank you for your interest in our VMI services. Please fill out the information below and indicate how we may be of assistance. A representative from HSI will reach out to you.