Slingmax® Smart Sling™ Technology
Exclusive to Twin-Path® Roundslings, Smart Slings are positioned to change the rigging industry by delivering the end user immediate, definite, and life saving alerts for sling overload or failure. No matter where you are in the world, now you can monitor your lifts 24/7. If a Smart-Sling is severely overloaded, all registered users are alerted immediately. Whether you are responsible for one jobsite or many, remaining informed provides peace of mind.
The mechanical system at the core of the Smart Sling system has several advantages:
Smart Slings can be visually inspected for overload by an authorized manufacturer. This condition is physically unambiguous
Smart Sling's overload mechanism is not affected by sampling error. Most digital devices can only capture data during fixed intervals (sampling rate). Critical information can be lost by under sampling and events such as overload can be almost instantaneous
Smart Slings are tuned to the specific sling and will trigger when overloaded regardless of hitch configuration or sling angle. There is no guesswork or calculating or tracking involved on the user end
Connection and hardware issues outside of Smart Sling do not prevent a sling from detecting an overload. Alerts are always visible locally and will transmit offsite when connection is reestablished
Smart Sling Usage
Smart Slings are health monitoring devices, which are in constant communication and always watching for an alert condition. These alerts include overload, low battery life and drops in connectivity. Smart Sling is easy to use in the field. All Smart Slings arrive ready to use with your base station via a simple pairing procedure. Your base station can monitor up to 50 slings simultaneously on a given site, and its placement is up to the user. The Smart Sling base station connects via USB to a laptop which runs the Smart Sling software for site management. The Smart Sling application can be monitored locally or via web-app from any device (my.smartsling.com).
The software is simple and intuitive and can monitor everything in range locally without the need for an external connection. Managing inventory, adding or removing slings, and user management is easy. If internet access is available, Smart Sling software can use this to send notifications to any recipients globally via email or text message. All alerts, local and remote, are date and time stamped and include information about the overload including site and sling specific information. Smart Slings are uniquely identified by their serial number, model number, capacity and length, and a user can add custom names and notes for more effective sling management.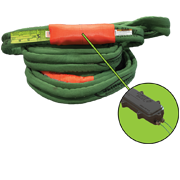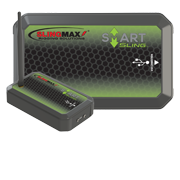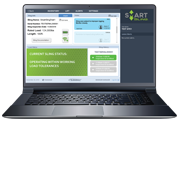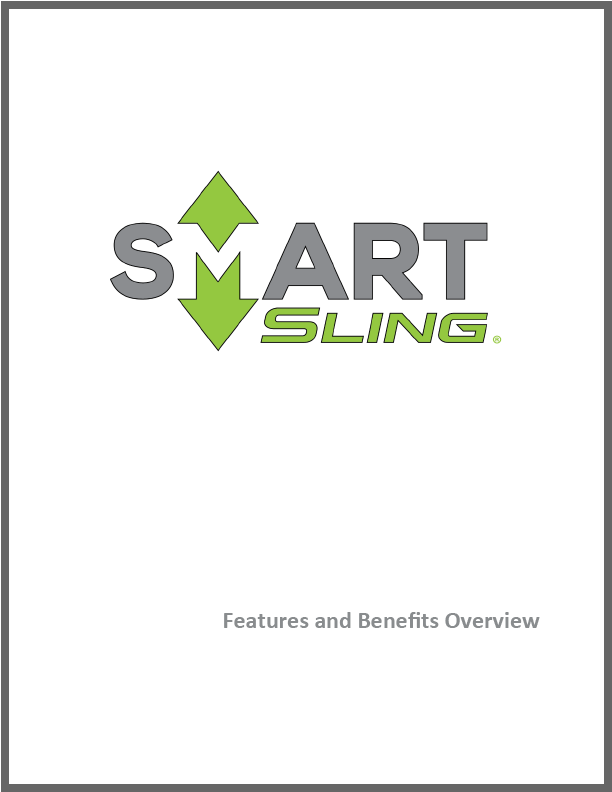 Download Smart Sling's
Features & Benefits Overview
Thank you for your interest in Slingmax Smart Sling Technology.  Please fill out the information below so a representative from HSI can reach out to you.