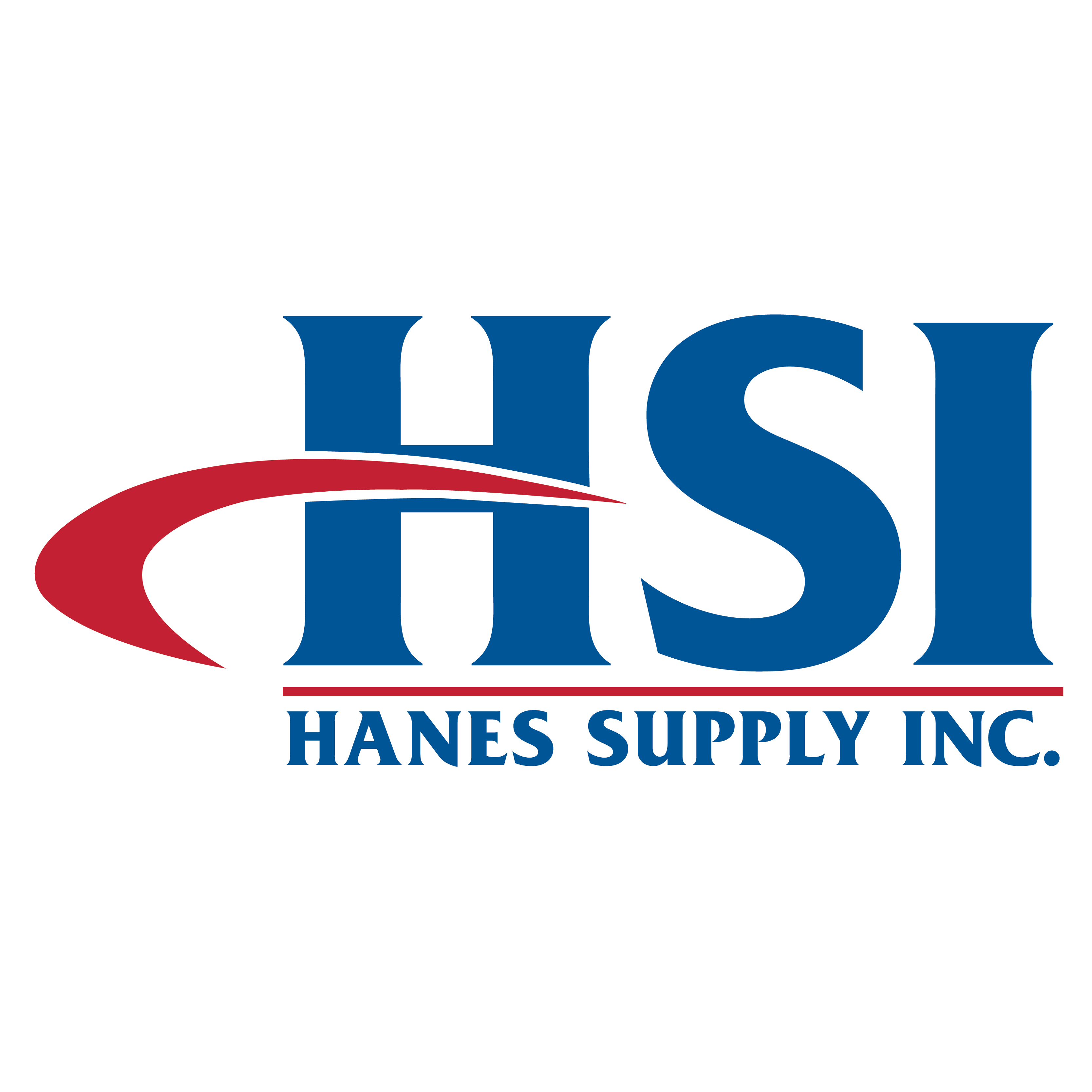 Up To The Challenge…
As the world faces unprecedented trials posed by the COVID-19 outbreak, everyone has been called to do their part. While the government has asked many businesses to temporarily close to help stop the spread, businesses essential to maintaining our ways of life have been deemed essential and required to stay open.
As a long time supplier to these essential businesses – construction contractors, power generation, utilities, manufacturing, health care, transportation amongst them – Hanes Supply has also been deemed as an essential business and will remain open to make sure our customers can do their jobs as effectively and safely as possible.
As an ISO9001:2015 Registered Company, our processes were already tight. Special times call for special measures, so we have made great efforts to adapt our procedures to best ensure the safety of our associates and our customers.
Our branch locations remain open for business, but we ask customers to call when they arrive to place or pick up their orders. One of our associates will deliver the order to your vehicle while doing their best to maintain cleanliness and do our part to halt the spread of contagions. We encourage you to call ahead for quicker service, but welcome you to call on arrival as well.
CONNECTICUT
1 Shoreline Dr Suite 6
Guilford, Connecticut 06437
P: 203.481.3469
Hours: Mon-Fri: 8am-5pm
CAROLINAS
4350 Thermal Avenue
Midland, North Carolina 28107
P: 704.220.1779
Hours: Mon-Fri: 7am-5pm
As always, we will deliver to your establishment or jobsite. Our delivery associates have been trained to be mindful of new conditions or rules you may have enacted and we welcome you to inform us of any special instructions at time of order to help us to the best job possible for you.
We will continue to manufacture wire rope, chain, and synthetic lifting slings to order as well as lifting devices at our sister company ELT. Our inventory remains strong with the exception of certain personal protective equipment that has been reallocated for larger healthcare efforts. We will do our best to find innovative means to source hard to find product so that you can keep working.
At the end of the day, priority #1 is taking care of our customers. Thank you for continuing to count on us for your rigging, construction, safety, and industrial supply needs. We are here for you and we don't plan on changing that any time soon.
...Not Backing Down