SLING AND RIGGING INSPECTION SERVICES
Our trained and experienced rigging experts are available to offer inspection services for all of your wire rope, chain, and synthetic slings, as well as your shackles, hoist rings, and hooks. Our inspection teams are skilled in identifying damaged rigging equipment and provide written records of our inspections to comply with the ASME B30.9 standard.
ROUTINE SLING INSPECTIONS HELP YOU TO:
Maintain slings that are in good working order
Take questionable slings or components out of service
Evaluate questionable slings for repair or replacement
Comply with applicable OSHA and ASME standards
Communicate workers' equipment usage issues and safety questions
Identify misuse and need for training
ON-SITE EQUIPMENT INSPECTION SERVICES INCLUDE:
Sling Inspections: Wire Rope, Chain, Nylon, Polyester Round, Twin Path
Crane Hoists: Wire Rope Inspections
Chain Hoists, Chain Pullers, Wire Rope
Pullers: Repairs, Inspections, Load Testing
Rigging Hardware, Lifting Clamps,
Crane Blocks
Fall Protection Equipment: Harnesses, Lanyards, Retractable Lifelines
Proof Testing and Certification
Magnetic Particle Inspection and Certification
FAULTY SLINGS AND RIGGING HARDWARE CAN RESULT IN CATASTROPHIC ACCIDENTS AND PROPERTY DAMAGE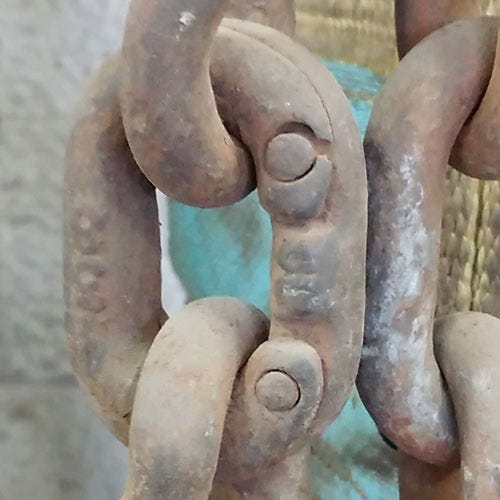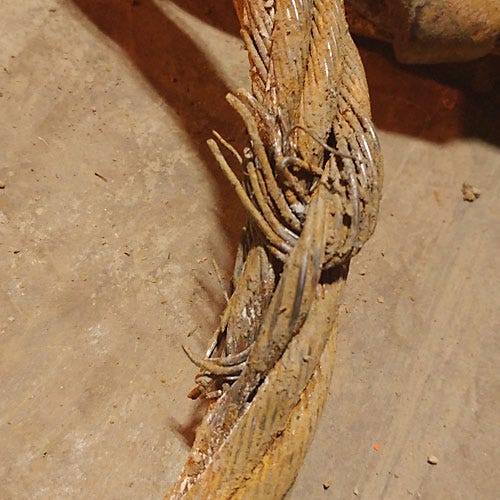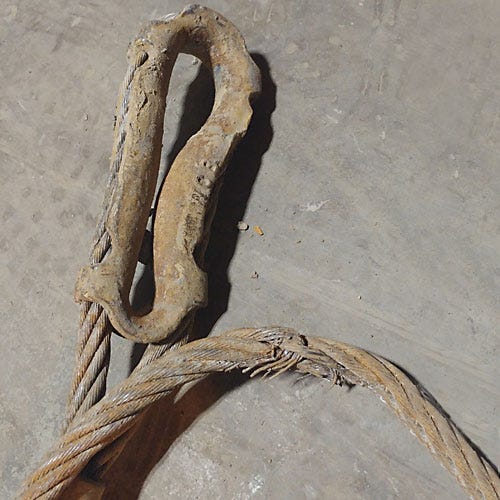 Continued use of faulty slings and rigging equipment is an accident waiting to happen. This liability can be avoided through routine inspections. If any sling or rigging component is in question, it should be removed from service immediately and evaluated for repair or replaced. Safety in the lifting industry is a matter of life or death – It is simply not worth taking the risk of working with a product that has been damaged or overloaded.
In addition to helping you comply with applicable OSHA and ASME standards, a scheduled inspection by Hanes Supply Lifting Professionals ensures rigging safety and is a great way to identify process improvement opportunities. Our sales associates do not often get the opportunity to speak with the workers actually using our products in lifts. The inspection process offers a great communication channel to better understand equipment needs for making your lift easier, safer and more efficient.
WE ALSO OFFER COURSES IN SAFE RIGGING PROCEDURES
We often find that our inspection reveals misuse of rigging equipment. This is an opportunity to train users who are not familiar with proper rigging procedures. Your Sales Representative or our Corporate Rigging Trainer can arrange for training at your facility or ours. Click here to learn more about our safety training and seminars.
Thank you for your interest in Sling Inspections.  Please fill out the information below so a representative from HSI can reach out to you.