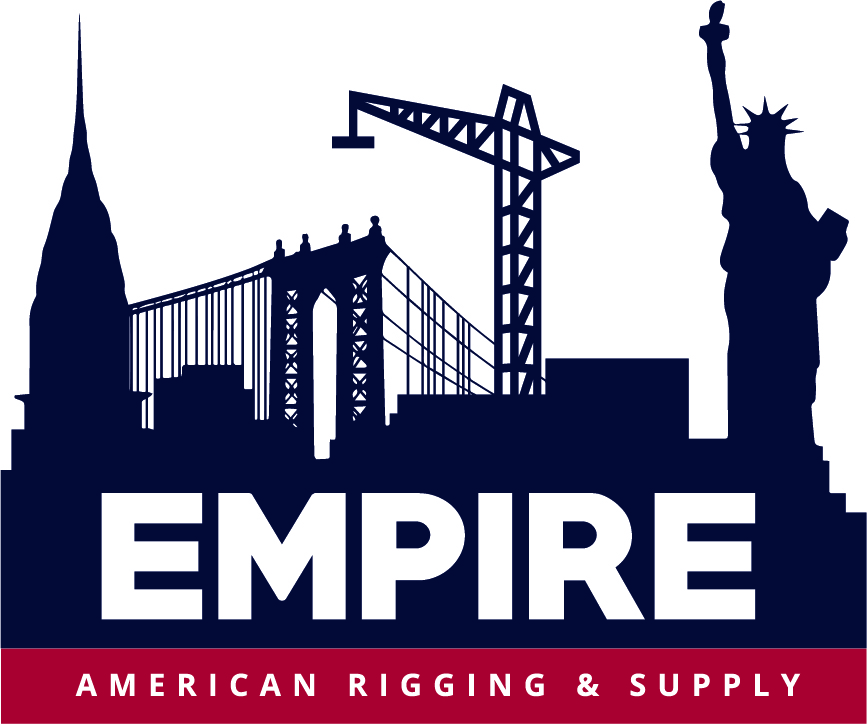 FIRE EXTINGUISHER SALES & SERVICE
TRAVELING FIRE EXTINGUISHER SHOP ON WHEELS
We offer a full-service fire shop vehicle capable of providing extinguisher maintenance, on-the-spot fire extinguisher recharging, 6 year maintenance and general repairs.
Eliminates wait time for our customers.
Comes fully equipped with new fire extinguishers and fire extinguisher products for immediate purchase.
Equipped for fire safety training and live burn demonstrations.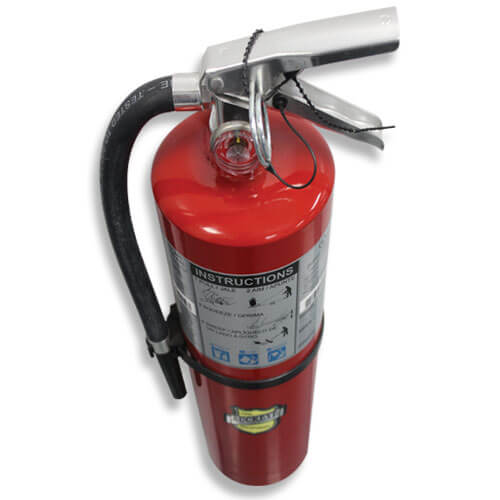 INSPECTIONS
& MAINTENANCE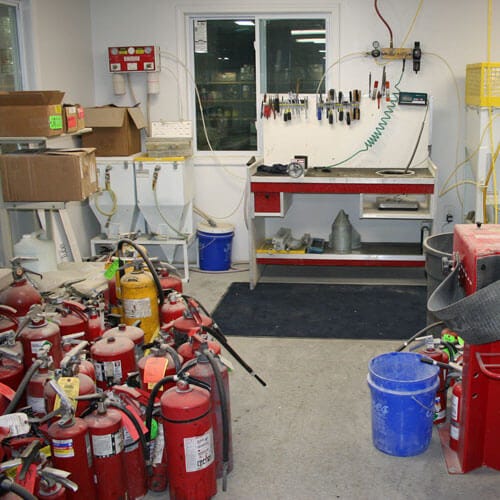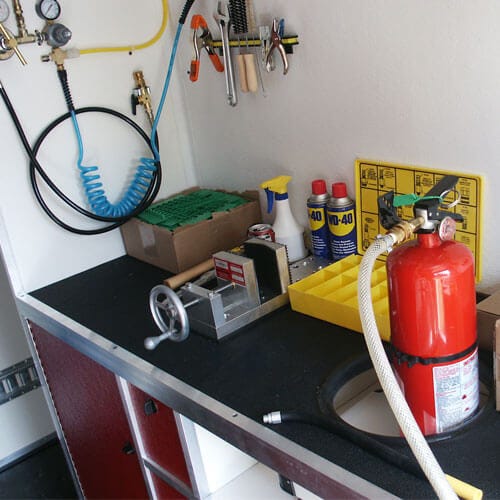 FIRE EXTINGUISHER INSPECTIONS AND MAINTENANCE
Annual and monthly fire extinguisher inspections are required by The NFPA. Hanes Supply can help you stay up to date with our annual fire extinguisher inspection services.
Have you noticed that your fire extinguisher has bumps, dents, leaks or rust? They can impair its ability to keep you safe. If you notice a defect on your fire extinguisher, call Hanes Supply! We can provide fire extinguisher maintenance to make sure your fire extinguisher will keep you safe.
FIRE EXTINGUISHER RECHARGE
Have you had to discharge your fire extinguisher recently? It's imperative that you have your extinguisher recharged—the difference between a fully charged extinguisher and one that isn't could be life and death. Any time you use your fire extinguisher, even if you accidentally release only a little bit, you need to have your fire extinguisher recharged—losing even just a few milliseconds of pressure or chemical extinguishant could result in a faulty fire extinguisher and potentially a fire that does not get extinguished in time to save your building or property from devastating damage.
FIRE EXTINGUISHER HYDRO-TESTING
Unused and maintained fire extinguishers should last a very long time, but let's face it, nothing's perfect. If your fire extinguisher is more than 12 years old, the NFPA and local authorities require you to have it hydro-tested or replaced. A fire extinguisher hydro-test will make sure the shell of your fire extinguisher has no cracks or leaks that can cause it to malfunction when you need it most.
Making sure your fire protection systems work properly when you need them is our number one priority. If you need any kind of fire extinguisher services, call us today!